A performance of light, sound, dance and knowledge
The worlds of science and the arts usually have few connection points. The Cluster of Excellence QuantumFrontiers and the artists Niels Weijer and Michael Tuttle want to change that and bring quantum physics and performing arts together in a dance piece.
For this, the choreographer and the musician have dealt with the research topics of the Cluster of Excellence such as gravity, light and matter waves. For their performance, they take up these themes and translate them into movement, colour and sound in order to express them artistically.
In the performance choreographed by Niels Weijer, he and his dance partner Mike O'Connor move large LED rings glowing in different colours in interaction with a sound installation by Micheal Tuttle. In the dark performance space, an aesthetic installation is created that can be experienced with all the senses.
Dennis Rätzel, physicist in the Cluster of Excellence QuantumFrontiers, will introduce the science of the research network in a generally understandable way and thus put the performance into context (in German).
The performance is part of the supporting programme of the European Quantum Technologies Conference EQTC, Europe's most important conference on quantum technologies, which is taking place in Hanover at the same time. It is organised by Quantum Valley Lower Saxony (QVLS), the alliance for the promotion of regional scientific, economic and social initiatives in quantum technologies.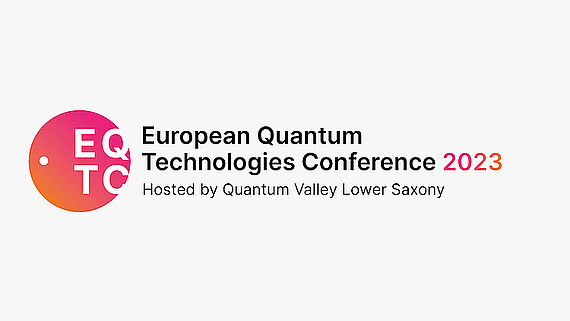 Colours of Quantum Frontiers
A performance of light, sound, dance and knowledge
When
Tuesday, 17 October 2023
Doors open at 20:00
Start: 20:30
End: around 21:30
Where
Helmkehof
Helmkestraße 5a
30165 Hannover
Directions on Google Maps
Admission is free